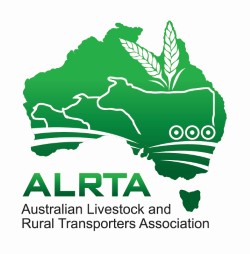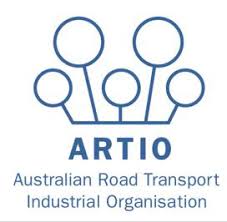 ARTIO represents employers and prime contractors in the transport and logistics industry, particularly those engaged in road transport.
LBRCA and ARTIO have teamed up to offer members a broader range of services at a discounted price.
ARTIO NSW can offer the following to LBRCA Members:
Award Advice and Other Employment Law Advice
Ensuring LBRCA Members are informed of:
Developments related to government policy/legislation, changes to award provisions, changes to wages and allowances following the Annual Wages Review, public holiday pay rates, public holidays – all States and Territories, allowances – ATO, decisions of courts and tribunals and their impact on road transport operators.
Provision of assistance and advice on all employment law matters related to awards and related legislation, including:
Wages and allowances, award coverage, award flexibility, permanent/part time/casual employment, overtime, rostered days off, shift work, start times, breaks, penalty rates, determining which award covers employees, delays, breakdowns and impassable highways, national employment standards, excessive leave accruals, consultation on workplace change, redundancy, unfair dismissal and termination, work related expenses, underpayment claims, hours of work, sham contracting, union right of entry, superannuation, anti-discrimination and enterprise agreements.
Other Advice
General legal advice relating to distribution agreements, contractual/commercial disputes, general litigation and road law matters, including, where required, court attendances.
Functions and Events
LBRCA Members are entitled to attend ARTIO NSW Breakfast Briefings/Industry Briefings at ARTIO NSW Member rates in Sydney and regional areas, ARTIO NSW Industry dinners in Sydney (free of charge) and other events held by ARTIO NSW.
Need to seek Industrial Relations advice?
Contact Hugh McMaster on 0412 880 861 or hughmc@artionsw.com.au to discuss your matter.
The Road Transport Industry is one of the most heavily regulated industries in Australia. Road Transport Lawyers (RTL) assists operators and drivers to navigate and comply to the complex regulation framework of Road Transport Law and to fully understand your rights when presented with a regulatory or legal situation.
For drivers, Road Transport Lawyers brings the courtroom to the driver and driver's workplace to highlight obligations and penalties most likely to find their way into a court, from either at fault of driver or where operator is charged for a driver act or omission.
For operators Road Transport Lawyers continuously review policies and procedures from court rulings and test cases in Road Transport Law, to keep them 'live, relevant and purposeful'; incorporate changes to work practices, allocator's practices and schedulers to ensure compliance with Chain of Responsibility obligations; and finally provide all encompassing business practices advice relevant to the road transport industry, including contracts and requisite insurance coverage
The LBRCA has partnered with Road Transport Lawyers to offer members legal advice in times of need.
Contact David King-Christopher on 0417 673 428 for professional advice