While you're out on the road, we're out representing you.

Livestock, Bulk and Rural Carriers Association (LBRCA)
LBRCA is a community of livestock, bulk and rural carriers who transport Australia's essential agricultural products through regional and rural NSW. Together we are working to achieve a more productive, efficient and safer industry for the future.
The voice for livestock and bulk carriers in rural and regional NSW, we offer a complete membership support service, exclusive member benefits and networking opportunities.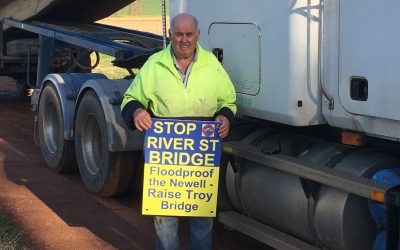 Important changes to road train access in NSW, Stop the River Street Bridge Campaign, Have your say on what local bridges need fixing, New Abercrombie River Bridge opens, 12,000kms of rumble strips for NSW by 2023, Country truck washes...
read more