While you're out on the road, we're out representing you.

Livestock, Bulk and Rural Carriers Association (LBRCA)
LBRCA is a community of livestock, bulk and rural carriers who transport Australia's essential agricultural products through regional and rural NSW. Together we are working to achieve a more productive, efficient and safer industry for the future.
The voice for livestock and bulk carriers in rural and regional NSW, we offer a complete membership support service, exclusive member benefits and networking opportunities.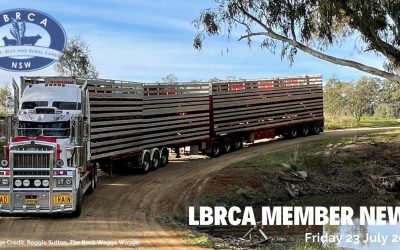 Positive COVID-19 case at Southern Meats Goulburn, COVID-19 Border Entry and Testing update, Parkes Bypass powering ahead, Changes to Agricultural Vehicle and Combination Notices. Read more.
read more