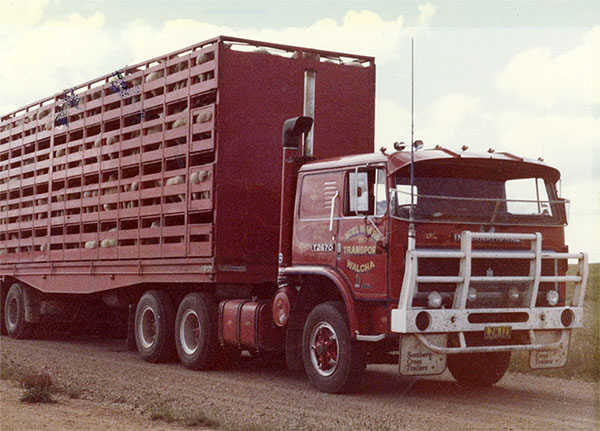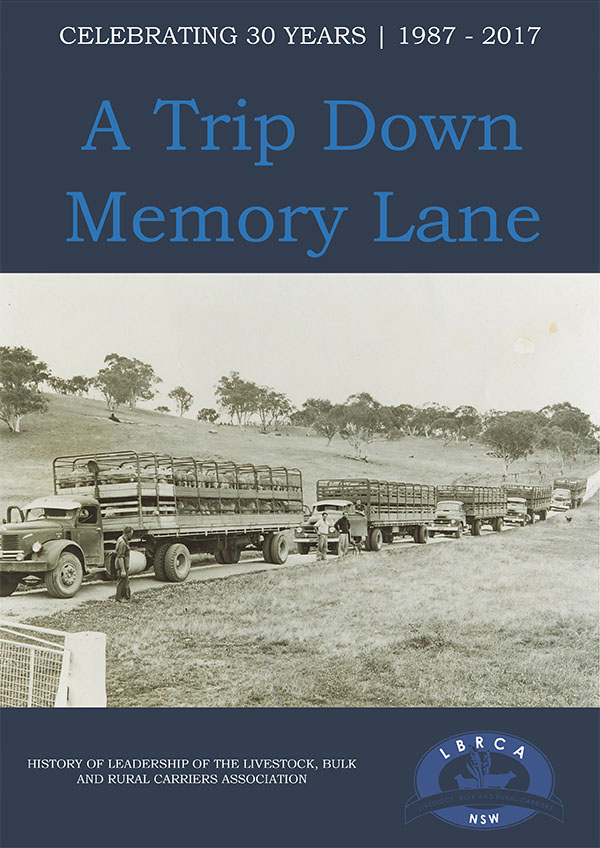 In 1984, a group of men met in Dubbo; Ian Walker, Bruce Dickinson, Cec Hayes, Harold Thompson, Noel Hoare and Jim Savage. They decided to form a livestock transporters association in NSW, spreading the word, spending their own time and money to get the momentum going and to get it off the ground following Bruce McIvers' moves in Queensland.
It was tough going. There was 38-tonne weight limits and tri-axles but still the maximum height for crates was 4.3 metres and heavy wood sided crates and trailers were the norm.
By late 1984 our industry was exploring every option to increase productivity. Finemores in the south built monocoque 3-deck crates with aluminium strips on the side and aluminium drop decks. In the north Jim Savage worked with the Byrne Brothers to evolve new concepts – fibreglass then aluminium. Ron Shanks was also working with aluminium.
That same year, the NSW Labour Government working through the Minister for Agriculture Mr Jack Hallam, decided to appoint a new chairman to the NSW Meat Authority with the task of reforming the structure of the meat industry. The Chairman, John Carter, called a meeting of all the players including abattoirs, saleyard operators and the new Livestock Transporters Association of NSW (LTANSW), representing transporters. Jim Savage and Gary Walker attended and struck up a close connection with the authority.