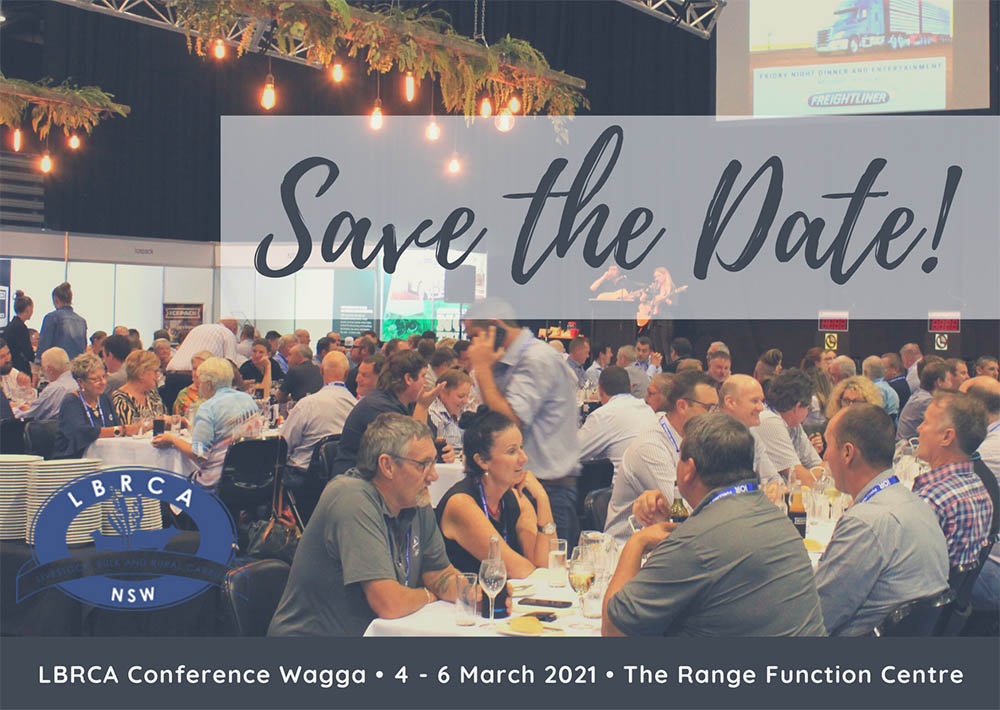 The LBRCA hosts an annual conference each year towards the end of February / early March.
SAVE THE DATE
The 2021 Annual Conference will be held in Wagga Wagga on 4-6 March 2021.
I'm happy to put my time into the Association because I know it works for the benefit of all livestock transporters – big, medium and small.